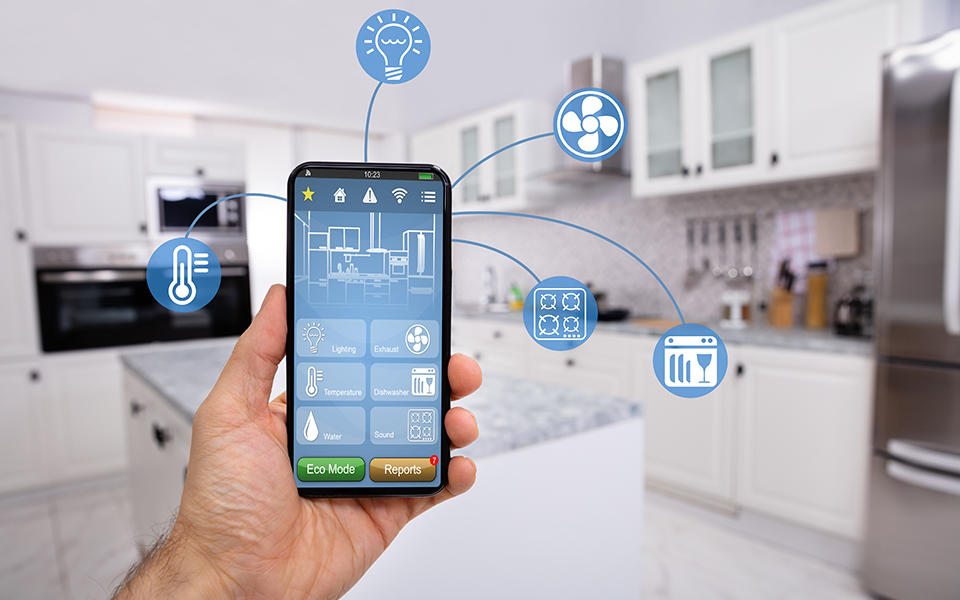 The Internet of things (IoT) describes physical objects (or groups of such objects) that are embedded with sensors, processing ability, software, and other technologies that connect and exchange data with other devices and systems over the Internet or other communications networks.
Home assignments:
Watch the video.
Learn vocabulary.
Read the text and put questions to each paragraph.
Explain the features of IoT.
Get ready for the Internet of Things discussion.
What are the key legal issues to consider in relation to the IoT environment?
Do the test.
Vocabulary
Innovation – something new, such as an invention, or the practice of developing and introducing new things.
Digitization – to creating a digital representation of physical objects or attributes.
Ethernet – a way of connecting computers together in a local area network or LAN.
Data – information, especially facts or numbers, collected to be examined and considered and used to help decision-making, or information in an electronic form that can be stored and used by a computer.
Machine-to-machine (M2M) – a broad label that can be used to describe any technology that enables networked devices to exchange information and perform actions without the manual assistance of humans.
1.The Internet of Things (IoT) represents the next major economic and societal innovation wave enabled by the Internet. With the IoT, any physical (e.g. a thermostat or a bike helmet) and virtual (i.e. a representation of real object in a computer system) object can be connected to other objects and to the Internet, creating a fabric between things as well as between humans and things.
2.The IoT can combine the physical and the virtual worlds into a new smart environment, which senses, analyses and adapts, and which can make our lives easier, safer, more efficient and more user-friendly. The Digital Single Market Strategy for Europe (in short DSM Strategy) underlines the need to avoid fragmentation and to foster interoperability for the IoT to reach its potential
3.Originally, the Internet was conceived to interconnect computers and transmit messages with limited data exchange capability. With the advent of web technologies, a first revolution took place enabling the linking of documents and the creation of a word wide web of information (web 1.0).
In the early years of this century, the Internet evolved towards a universal communication technology making it possible to carry all voice, video, or information content, with social media enabling user-generated content (web 2.0).
4.Based on existing communication technologies like the Internet, the IoT represents the next step towards digitisation where all objects and people can be interconnected through communication networks, in and across private, public and industrial spaces, and report about their status and/or about the status of the surrounding environment. Think for example of a fire extinguisher, which will directly call the fire department when in use and send information about the incident.
5.The IoT starts from a connected device, while at the same time IoT is based on an architecture that recognises devices and organises their interactions.
6. The key legal issues to be taken into consideration for an IoT environment:
Data Privacy & Protection. …
Liability Issues. …
Data Ownership. …
Privity of E-Contracts. …
Product Liability & Consumer Protection. …
Intellectual Property Rights. …
Machine to Machine (M2M) connectivity
7.In terms of connectivity, there are a number of available standards, commonly referred to as Machine to Machine (M2M). The IoT is built on an underlying multi-protocol communications framework that can easily move data between embedded "things" and systems located at higher levels of IoT architecture. M2M is the most basic requirement for the IoT single market.
8.Devices can be connected simply through a fixed telecommunications line using protocols like Ethernet. They may also be connected through wireless protocols and there is a plethora of short-range or local area, wireless technologies available.
9.With devices becoming ever smarter in collecting data, processing and transmitting information, and triggering actions in real-time, the IoT is at the heart of this digital transformation, integrating devices, data, computing power and connectivity.
10.In March 2015, the European Commission together with IoT industry players launched the Alliance for the Internet of Things (AIOTI). AIOTI aims to give EU the lead in the IoT field creating a dynamic European IoT ecosystem. AIOTI follows an approach to European platforms that entails cross-sectorial partnerships and collaboration, and promotes a European strategy for IoT in response to international initiatives such as Industrial Internet Consortium (IIC).
11.The Alliance also offers an opportunity to discuss regulatory and legal obstacles to further IoT take up, and to forge consensus on standardisation matters through the European Telecommunications Standards Institute (ETSI) and oneM2M.
12.The European Commission published a staff working document 'Advancing the Internet of Things in Europe' in 2016. This document is part of the 'Digitising European Industry' initiative and specifies the EU's IoT vision, based on 3 strands:
a thriving IoT ecosystem;
a human-centred IoT approach;
a single market for IoT.
IoT research & development and innovation
13.For the period 2014-2020 under Horizon 2020, the European research and innovation programme, the EU will have invested almost €500 million in Internet of Things-related research, innovation and deployment.
14.In order to support IoT research and innovation (R&I), Europe promotes the idea of open and easy accessible IoT platforms. In 2016 the 'IoT European Platform Initiative (IoT-EPI)' was launched.
15.The European Commission is currently supporting twelve Large-Scale Pilot projects under the focus area Digitising European Industry in Horizon 2020, with a financial contribution of more than €200 million.
Regulation
16.In May 2020, the US's National Institute of Standards and Technology (NIST) released the Foundational Cybersecurity Activities for IoT Device Manufacturers guidelines.
17.Also, the European Telecommunications Standards Institute (ETSI) has released a technical specification guide on Cyber Security for the Consumer IoT segment, which outlines leading security practices for consumer IoT devices.